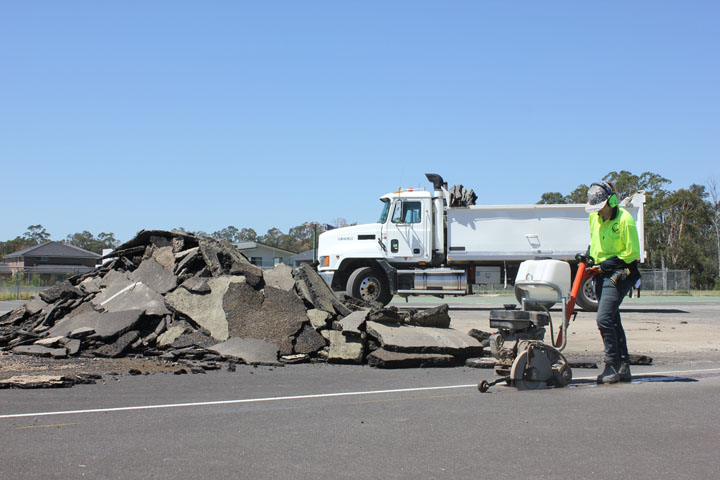 Sports Clubs
&

Associations
Generally for Sports Clubs & Association contracts Court Craft provides specialist sporting infrastructure services including:
Specialist Project Consultancy
Design Management
Civil and Structural Landscape Construction
Refurbishment
Maintenance
Earth works, drainage, asphalt & concrete pavements, Car parks, Landscaping, Playgrounds, sports lighting systems and Shade Structures are commonly part of Court Craft's contract scope.
The typical sports serviced by Court Craft for Sports Clubs & Association contracts included but is not limited to:
Court Sports
Basketball
Badminton
Futsal (5-A-Side Football)
Hockey (Small Sided Hockey)
Hockey (Roller)
Netball
Tennis
Volleyball
Field Sports
AFL
Baseball
Cricket
Field Hockey
NRL
Soccer
Rugby Union
Track & Field
Discus
Hammer Throw
Long and Triple Jump
Shot Put
Running Tracks
This complex comprises 33 bitumen based courts. 32 courts were constructed in 1991 and the 33rd court (No 33) was constructed in 1994. The courts are constructed on top of the old Kellyville tip. The fill depth ranges from 0m-15m. The site was a general-purpose landfill with all kinds of waste deposited. Varying rates of differential settlement is occurring over all courts and will continue.

Court Craft has conducted off season maintained and planned Plexipave Netball resurfacing to the original 22 netball courts at Meadowbank Park for Ryde City Council and Eastwood Ryde Netball Association for around 15 years. There are 21 remaining original acrylic-coated courts on a black bituminous emulsion base. The site is reclaimed land and subject to a large amount of subsurface movement.

Court Craft rebuilt the 16 tennis courts at Sydney Olympic Park Tennis Centre to the Australian Open Plexicushion +/-3mm Spec. The scope included new pavement construction and specialist surfacing. Court Craft continues to services these courts, with annual speed specialist speed coating for the Australian Open lead in event (Apia International).